There's two main reasons why this might happen.

1) When we announce a new badge for people to collect on our social media or forums, sometimes the badge itself hasn't fully cached when you redeem the code, so if you find the code very quickly after we announce it and redeem this, it will work in that you have redeemed the code, but it won't be visible on your client temporarily. (A good sign that you have 100% redeemed the code, is if you try to redeem the same code again, it will say you have already redeemed this). If you wait just a few moments and then restart your client, the badge should appear in your growing collection.

2) Potentially you might not have "Use myTS features" enabled. Within the activity area on your client, if you right click on any of your bookmarked servers and select "Edit", it should generate the below options: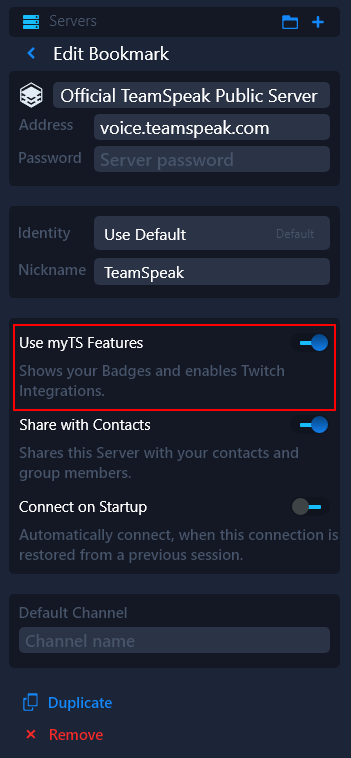 Make sure you have "Use myTS Features" switched on and then your badges should display on your servers again.