Once you have created a TeamSpeak server, you'll want people to join naturally.

Most communities will have some kind of website, forum, social media, streaming channels or other sources to help them gain exposure so other people can join them, so mostly clickable site links or "word of mouth" are the most common ways for servers to gain exposure and therefore gain more users to join in whatever the community in question gets up to.

You can also "Create an invite URL" which allows you to invite your own contacts to discover your server. You can do this by right clicking either on your server in the activity panel, or from within the server itself and it should give you these options: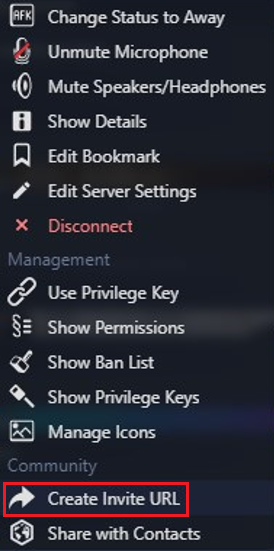 Select "Create Invite URL" and it should lead you to this: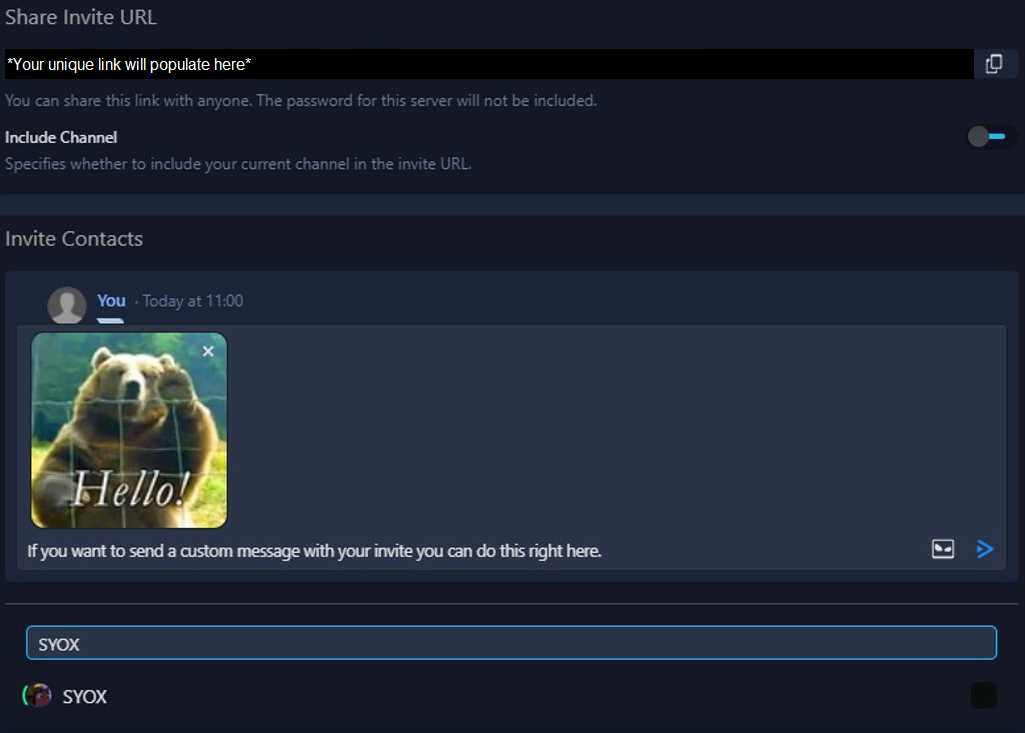 Your unique "Share Invite URL" should be displayed. You can also choose if you want to add your specific channel into the invite as well (This could be handy if you are in a large server with lots of channels contained within). You can also add a custom message to your invites so people know what they're joining before they click on the link.

Finally, at the bottom of the invite, you should see all of your contacts that you currently have. Then you can "tick" all of the people that you would like to invite to the server so you can send the invite to more than one person at the same time. If you have a lot of contacts, but know who you want to send the invite to, you can also "search" for users as shown in the image above which could be quicker than scrolling through your contacts list.